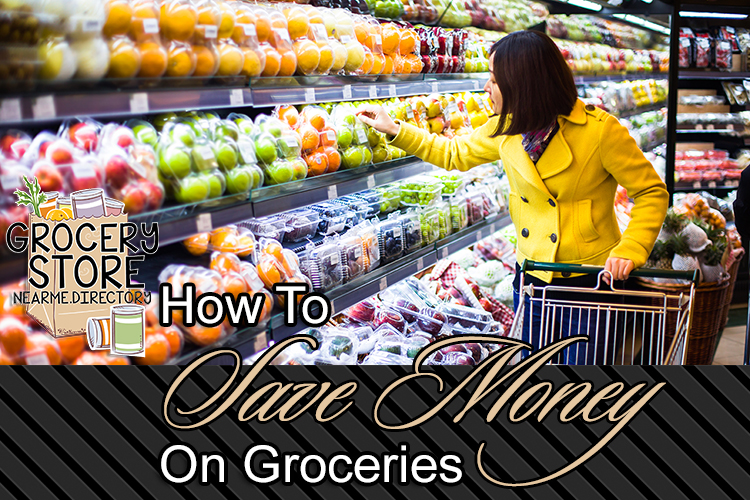 How To Save Money On Groceries
Comments Off

on How To Save Money On Groceries
You want to look out for your family and provide them with the food that they need. You want to be smart in your shopping and to save money when you are buying groceries. How do you do this best, though? How do you save money while shopping for essential items that your family needs? There are options out there for helping you to save money on your grocery purchases. There are small changes that you can make to help cut back on the amount of money that you need to spend on groceries for your family. Keep reading to find out how to save money on groceries.
1. Always know what you need to purchase before you head to the store.
Make a list for yourself so that you know just what you need to buy and what you can do without. If you show up at the store without any idea of what you need to buy you are going to pick up anything and everything that catches your eye. You need to know what it is that you need to buy so that you don't purchase extras. Make a list for yourself that covers all of the food that your family will be consuming in the upcoming days and stick to that list. If you want to save money when grocery shopping you need to know just what you will be purchasing before you head to the store.
2. Check the circulars before you hit the store.
After you have made your list it is a good idea to go through all of the circulars for your local stores. You want to know what is on sale where and just how much it is selling for. Take some time to browse the store circulars for your area stores. Find the stores that have the best prices and make a list for each of them with the sale items that you need to pick up there. Matching your list to the store circulars can help you find the cheapest version of each item that you need to purchase. Don't be afraid to visit multiple stores while shopping, this can be a great way for you to save money on your groceries.
3. Clip coupons for the items you will be purchasing.
Go online before you head to the store and search for coupons for each of the brand name items that you need to buy. You will be surprised at the many coupons that are available online and at the amount of money that you can save by using those coupons. If you live near a store that offers a double coupon day – a day where they automatically double the amount that the coupon takes off of your purchase – take advantage of that day and allow it to help you save money as you grocery shop. Coupons are a simple way to save money on the food that your family needs, and they can be a great help toward lowering your grocery budget. Learn how to coupon here.
4. Take advantage of everyday low priced food items.
There are some foods out there that are reasonably priced at all times. Those items include beans, noodles, and bread. Take advantage of these items and use them to your good. You can include beans in almost any meal that you put together, and they are a low priced option that is actually quite filling. Noodles are another option that are available for a low price even when they are not on sale. You can find certain items that are just cheap all the time, items that you should then make a part of every grocery trip.
5. Stock up when items are on sale.
If there is a food item that your family always eats again and again – such as pizza – it is smart to stock up on that item when it is on sale. You can never have too much of something that you family loves. If you are going to buy an item eventually, you might as well buy it while it is on sale.

There are many ways that you can look out for your family's budget while grocery shopping. If you want to know how to save money on groceries you now have a few ideas to get you started. Get out there and grocery shop for your family in a smart way. They will thank you for it.

Now get out there and find a grocery store!

May 7, 2015 | Grocery Store Near Me